How to Make Packing Fun for Kids
by Chad Timmins
When it comes to relocation and moving from one place to the next, packing is one of the biggest and most challenging aspects. It's not until you begin packing that you realize just how much stuff you actually own. However, no need to worry or stress, packing can be fun - especially for your kids. You can make packing fun through games, while also teaching them the importance of staying organized.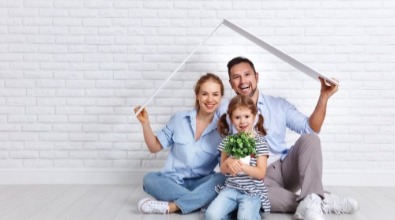 Often, we think of packing as a chaotic experience. Things on the floor, things on the bed or desk, and you with no idea where to start. The idea of involving kids can make the experience sound even more overwhelming. However, getting your kids involved with packing can work in your favor as a bonding experience and a teaching moment. You might be wondering; how do I get my kids to help? Add in games and fun ideas to packing, and they might just be interested after all. By engaging the entire family into the move, it will not only be faster, but it will also be fun and memorable. Your kids will learn how to pack efficiently, and you will get some help along the way.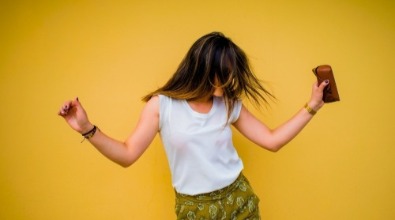 1. Involve Music
Our first tip is to involve music. Create an upbeat playlist that will keep you moving and energetic. Dance along to your favorite jams while packing your belongings. Multitasking at its best! In addition, let your kids pick their own songs to add to the playlist and sing along!
2. Labeling
Our next tip is to use sticky notes. Help your kids understand the importance of placing certain items together and help them label with you. Use different colored sticky notes to help them coordinate better and differentiate between different labels and items.
Unpacking can sometimes be more hectic than packing itself. Labeling your boxes when packing will help to keep unpacking hassle-free. Let your kids draw and label your moving boxes. They will love the art part of this activity, and you will find it easier to look for things and unpack after the move. Giving them this responsibility will not only provide a creative outlet, it will also make them feel important and counted on during this move.
3. Make it a Game
Consider creating a scavenger hunt while packing. Start by creating a list of things that need to be packed. Give this list to your kids and have them look for the items on the list. It will keep them occupied while helping you sort out the rest of the elements of packing.
Packing and Family Fun
Whether it is packing for the move or unpacking at the new home, involve the entire family. Let your kids be part of organizing and decorating their new rooms. Put their creative abilities to the test and let them have a hand in deciding what their room should look like.
Along with the ideas we have mentioned above, the point of packing together is to help one another and teach your kids how to pack in a practical way. There's no need to fear packing; plan well, stay organized, and don't forget to enjoy yourself throughout this process.
About the Author
Chad Timmins is a freelance writer and a dad of two, who works for websites such as
tiktokmoving.com
. As an experienced writer and someone who has moved with his family once or twice, he knows exactly how to handle relocations with kids. When he is not at their soccer and hockey practice, he is writing. You can also check out his other articles on his blog.