The Rental Friendly Guide to Redesigning Your Home
By Kristina Marshall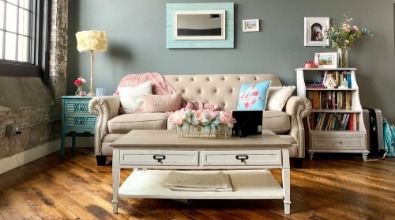 The Rental Friendly Guide to Redesigning Your Home
Redesigning parts of your home can make it more attractive to those interested in your rental property. Of course, you want to spend as little money as possible, while getting big results from your improvement projects. The following options should meet your needs.
Choose Furniture That Can Withstand Some Abuse
Regardless of the standards you have for your rental applicants, you never know how they will behave after they move in. Someone with an excellent credit history and glowing reviews from previous landlords could host a party that gets out of hand. Suddenly, you have damaged furniture that costs more to replace than the security deposit can cover.
You can mitigate potential problems like this by choosing solid furniture that can take a beating. Consider heavy duty modular sofa options that look terrific, give tenants flexible seating options, and hold up to a little abuse.
This only applies to furnished rentals, but you can extend the idea to protect property that doesn't come with furniture. When purchasing anything from appliances to window treatments, look for durable and affordable designs.
Make Your Rental's Kitchen Something to Admire
People pay close attention to kitchens when they rent or buy homes. If you have outdated kitchen appliances that don't meet expectations, consider replacing them. It will come at a price, but the investment can pay off for at least a decade. In the meantime, you can use your renovated kitchen to attract reliable tenants willing to pay higher prices for the upgrade.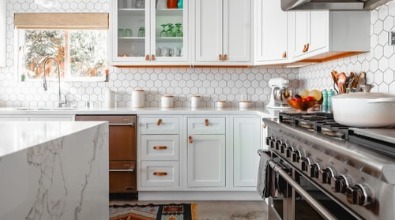 Don't assume that a small kitchen prevents you from impressing potential renters. With the right changes, you can turn a small kitchen
from a liability into an asset
. It will take some creative thinking and hard work, but plenty of landlords have done it before.
Update the Outdoors for More Curb Appeal
Few things matter more than first impressions. In the rental industry, that means you need to pay close attention to your property's curb appeal.
The good news is that updating your property's outdoors rarely costs much money. Inexpensive options include:
Adding a fresh coat of paint that makes the house feel inviting

Upgrading your front door's hardware with a knob or handle people will remember

Buying a sturdy, attractive mailbox instead of relying on a cheap, plastic model

Adding shrubs, trees, and flowers to the front lawn and backyard
Never underestimate the power of beautiful plants. Most people love coming home to a verdant yard. The types of plants that you choose should depend on your area. A tree that thrives in southern Utah might quickly die in Florida. Find a reliable landscaping service for help or explore DIY landscaping options that will lead you to the right options for both your home and your local climate.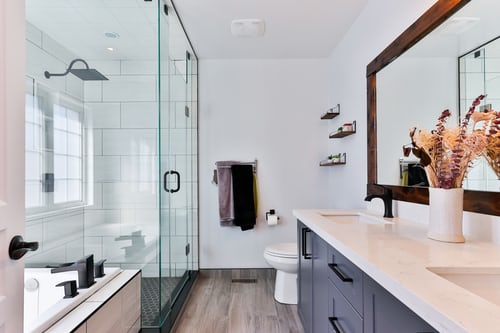 Renovate the Bathroom for an Impressive Look
Major bathroom renovations can cost thousands of dollars. Hopefully, you don't have to replace your tile, pipes, or tub. Those projects can get expensive quickly.
Minor bathroom renovations, however, don't have to cost very much. The improved look will impress potential tenants. Again, you might even find that a small investment makes it possible for you to charge higher rental fees.
Simple, low-cost options include:
Upgrading your faucets to modern designs

Replacing old showerheads so you can show off the new one's impressive features

Adding new hardware to cabinets and drawers

Installing a new toilet that reduces water use
When in doubt, have a friend inspect your bathroom and tell you what they don't like. It's often difficult for homeowners to see their spaces with fresh eyes. An honest friend might see things that escape your attention.
Add Outdoor Seating
Outdoor seating gets overlooked far too often. Depending on your location, you might only have a handful of days every year when it feels nice to sit on a porch, patio, or deck. It's easy to forget those nights during the rest of the year. When they arrive, though, they're precious.
A patio probably gives you the most affordable way to add outdoor seating to your rental property. If you enjoy working with wood, though, you might enjoy building a small deck.
Provide some basic outdoor furniture so your rental applicants can imagine themselves enjoying pleasant evenings outside. If you have an empty deck, they might not even think of it as a place to spend time.
Make Your Home Rental Friendly Through Redesign
Redesigning a home to make it more renter-friendly doesn't have to take a lot of time, effort, or money. When you make the right choices, you can improve a property significantly within a few days. In return, you can charge higher for rent and keep your property occupied.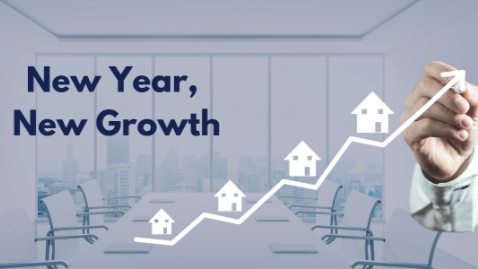 With the past year behind us, it's time to think about what you want to accomplish in the new year. Are you looking to grow beyond your local area? Interested in recruiting top talent? Don't miss out on expert tips for expanding your team, territory, and business offerings - without growing your workload. Download this guide for the ultimate plan to meet all of your business resolutions in 2021!