5 Tips for Extending Your Patio Season Year-Round
by Eva Williams
Spring, summer, and fall are perfect for
outdoor living in New York
. Winter has its challenges, but with some modifications, you can enjoy your patio season all year long. Before you put the barbecue and outdoor furniture away, check out these tips for extending your patio season year-round.
1. Heat
Outdoor patio heaters come in all shapes and sizes — propane, electric, glass tubes, chiminea, gas fire pits, and wood-burning units. The size of the area you want to heat plays a big part in what's most effective for your deck or patio. Most heating models will tell you what their range is. The heat will stay in range if the patio is covered.
Tabletop heating units are good for small spaces. They're easy to move and store. Most use electricity or small propane canisters.
Freestanding heaters are powered by propane, natural gas or electricity. These tall, thin units fit in tight spaces, but you need to keep them away from walls and other items.
Hanging heat units drape from pergolas, umbrellas and patio shades.
Wall and ceiling heaters use electricity, and they don't take up much patio space.
Electric or gas fire pits are controlled by switches, but they don't actually create fire.
Before you buy a heating unit, be sure to check out safety features such as a tilt switch, automatic turn-off, and how cool it is to the touch.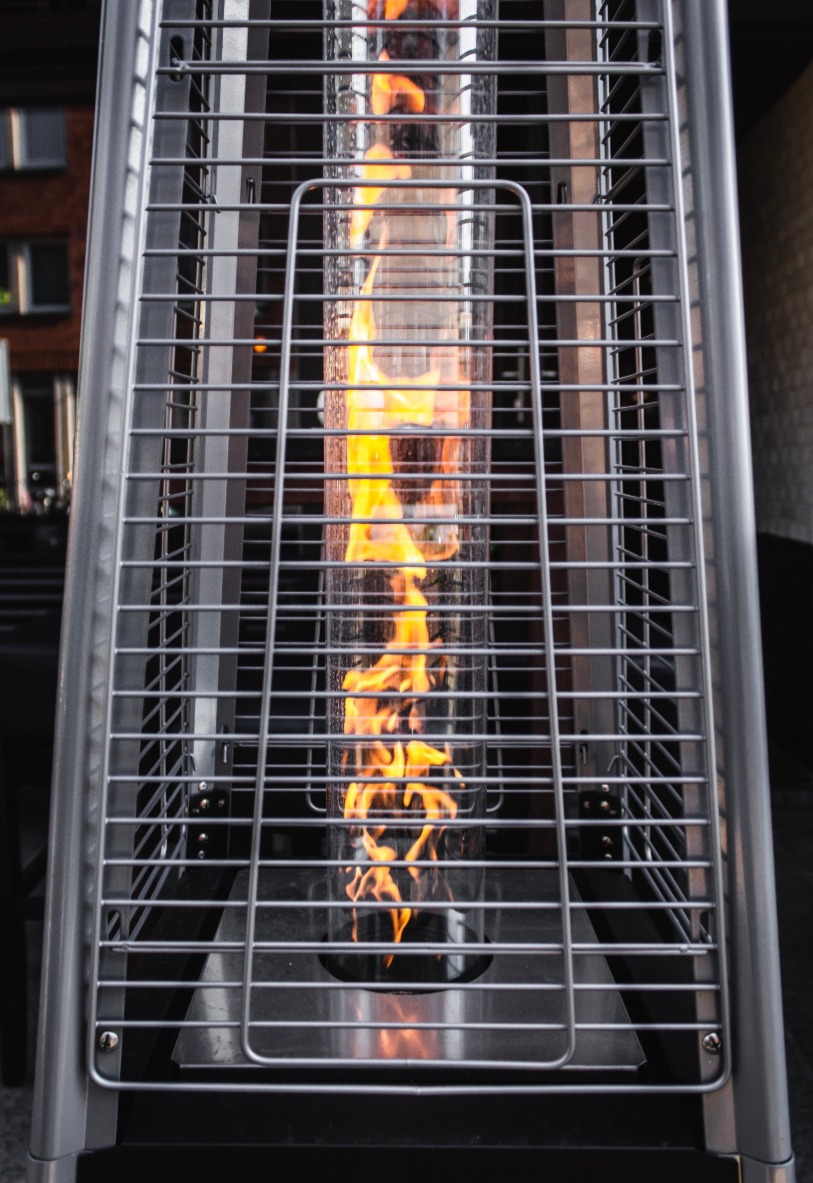 2. Outdoor Greenery
The spring and summer growing seasons are over, but you can still dress up the patio with winter's beautiful colors.
Cool-season vegetables
such as kale, collards, and spinach can grow in
container gardens
, which you can move indoors when necessary. Cold-weather plants can really brighten up the patio in winter.
Evergreen holly
has bright shiny green leaves and red berries.
Snowdrop
, with its milky-white drooping bells, blooms in later winter. Crocus flowers also poke their heads through snow.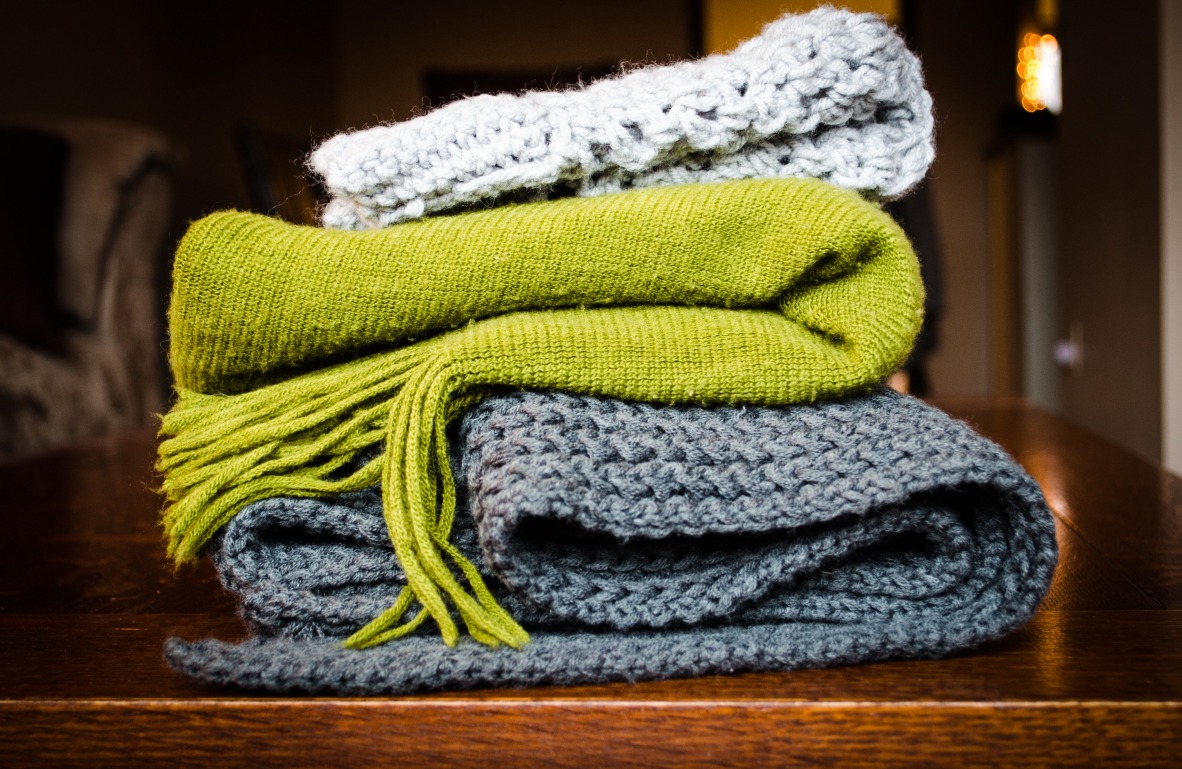 3. Cozy Up!
High (portable) fencing or a stack of thick cushions surrounding the patio will prevent the wind from blowing directly into your sitting area. Throw-rugs and outdoor carpeting keep the floor surface warm. Line your outdoor sofas and hanging chairs with heavy blankets or insulated cushions. Outdoor curtains and screens help to block the wind, especially when it's snowing.
Wood-burning fire pits bring the heat and that cozy campfire feeling — break out the marshmallows! Keep the hot chocolate handy, too.
4. Lighting
Light fixtures and twinkling lights make your patio a fun hangout. Globe lights are bright and festive. Drape a few energy-efficient
decorative light strings
with LED bulbs over nearby trees. Place
solar sticks
around the edge of the patio; they'll soak in sunlight during the day and then light up in the evening. Pathway lighting to the patio helps everyone see where they're going!
5. Fitness
It's often hard to get around in winter, but you can turn your patio into an outdoor fitness area. Staying safe when exercising in cold weather is very important, notes the Mayo Clinic, but when you sweep off the snow, your patio is a good place for aerobic exercise and fresh air. Be sure to watch the wind chill and temperature, and for signs of hyperthermia and frostbite.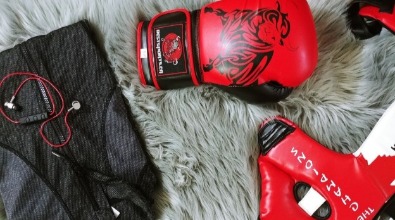 New York has its share of cold winter weather, but you can still get outside and enjoy your patio, even when the snow is falling. It's actually very pretty to look at when you're surrounded by warm comforts.
About the Author
Eva Williams loves the outdoors. She loves it with a campfire and s'mores, a hike, or apres ski in a nice lodge with a glass of wine, and has written about it for two decades.