6 Things That Home Inspectors Miss
by Kayla Keena
Home sellers often hear that buyers want houses in "move-in" condition. Buyers are warned to hire an independent, professional home inspector. Cautious buyers make their offer contingent on a passed inspection or repair of items an inspector notes need attention. However, no inspection is perfect and home inspectors can't see through walls or inside pipes. Both parties of the transaction should be aware of these six things home inspectors miss.
Radon
Radon gas is a stealthy hazard. It is invisible and odorless. It can cause lung cancer. If it is in the home, the highest concentrations of it will be at the house's lowest level. It occurs more frequently in homes in some areas of the country than others. Find out if the listed home is in an area with radon concerns and hire a specialist to test for this insidious problem.
Pests
Home inspectors will note visible signs of insect or rodent infestations. The time of year the inspector conducts their observation can also affect whether pest issues are easy to detect. A home that seemed pest-free in the winter may welcome all kinds of little visitors when the weather warms up.
Mold
Like pests, signs of mold may lurk invisibly behind walls or under carpeting. A home inspector is not going to damage the home to try to detect flaws that aren't readily apparent and visible. Specialists have better ways of detecting the presence of mold spores. For those with respiratory concerns or buyers looking at homes in damp climates, hiring a specialist to check for mold may be worth the added expense.
Plumbing Problems
Buyers and their inspectors will turn on faucets and flush toilets; however, unless there's an immediate and obvious back-up, they can't detect problems in the pipes. The usual
signs of clogged sewer lines
will show up, but broken sewer lines can actually go undetected for years. Pinhole leaks grow over time. Plus, tree roots are always a potential problem for underground pipes.
Asbestos
Older homes might have asbestos insulation that isn't visible. However, it isn't just insulation that could be a problem. Some types of older tile adhesives have asbestos in them, and older types of plaster walls or wallboard may have had asbestos incorporated into their material. Specialized labs can test for this.
Grading Issues
Landscaping can disguise or hide grading problems or settling concerns. Telltale puddles and soggy spots don't appear in dry weather. Shrubbery can shield a slope that heads in the wrong direction, toward the foundation. Soil tests can detect moisture levels. Clogged gutters and downspouts without extenders make this problem worse, keeping rainwater too close to the home, where a negative slope allows it to seep in.
Some states require licensure for home inspectors, while others do not. Whether or not licensure is required, also check if the inspector reviewing the home is a member of a professional association of home inspectors and committed to the organization's guidelines and standards. As we've seen in the partial list of things home inspectors miss, hidden flaws may go undetected regardless of the inspector's experience, licensure, or professional affiliations.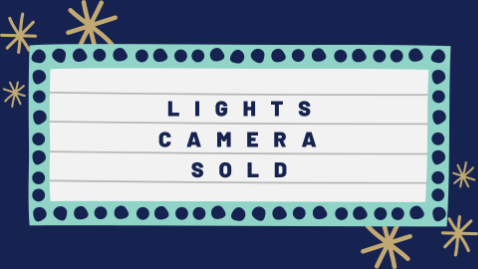 Ready for your close-up? Our latest guide will teach you how to be a star in front of the camera and behind the scenes. We will go over all the tools needed to prepare, film, edit and promote your video successfully! Download this guide and take your real estate marketing to the next level with professional video content.