8 Things a Good Agent Does to Sell Your Home
If you haven't sold a home before (or even if you have), it's hard to know exactly what to look for in a listing agent. Looking for a quick guide? Here are our top eight things a good listing agent will do as part of your listing contract.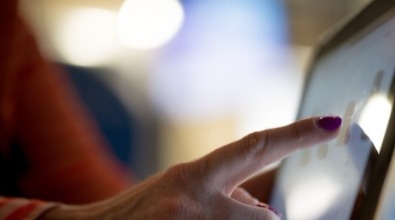 1. Determine a list price based on how fast you want your home sold. This will be determined with evidence-based market analysis, which they will present to you with comparable sales and listings.
2. Help you prepare your home for sale.
If your home is cluttered, in need of repairs, in need of cleaning, or has other issues that may affect the marketability, expect a good agent to be honest with you about what needs to be done. This isn't personal. A good agent won't waste your time; they will be direct with you about what needs to be done to get your home sold quickly, for the best price.
3. Get professional photos. The best agents will either be or hire expert photographers. Either way, on photoshoot day, treat your house as you would your family on family portrait day. Dress it up. Make it clean and bright. Turn on every light in the house for the photos, pull back the curtains, and raise the blinds. Defer to your agent on which items should be included in the shot. Your agent may also make a 3D walkthrough tour or virtual tour. A good agent will know when these things are appropriate and when they should be passed over. For instance, if your home needs some repairs, you may not want a 3D tour that shows every corner of the home. Internet photos can bring buyers, but they can also turn away potential buyers who would otherwise love your home and would be willing to make repairs.
4. Help you select an attorney or title closing company. A good agent may have existing relationships with attorneys and title closing companies in the area, and will be able to recommend the best one for your situation.
5. Negotiate the best price on your behalf. This is the real meat and potatoes of what an agent does. Marketing your home is one thing, but negotiating the highest price is a real art form. Make sure the agent you hire is an expert negotiator.
6. List your property on the Multiple Listing Service (MLS). Only a licensed real estate professional can list your property on the MLS, so be sure that you choose an agent who is a member. There are several different MLSs across the country and agents can join more than one. Be sure they are a part of the MLS that will give your listing the most possible exposure. Agents should also advertise your property on hundreds of popular search sites (which can be done through the right MLS), newspaper sites, print advertisement, property and neighborhood signs, open houses, social media, company website, and many other outlets.
7. Help you find a new place to live. Whether you're moving across town or across the country, a good listing agent can help you purchase your next home or refer you to the right agent for the job.
8. Help you move.
Your agent may even help you select a moving company. They can recommend a consignment company to clean out your house. They will recommend any services you may need in transitioning to your new home.