How To Update Your Kitchen On a Dime
By Kayla Beirne
Meal prep, conversations, and memories are all happening in your kitchen. It's not just a room, it's the heart of your home. Such an important place should look and feel the way you have always imagined it would. If you can't invest a lot of money into renovating your kitchen, there are ways to update your kitchen on a dime and get beautiful results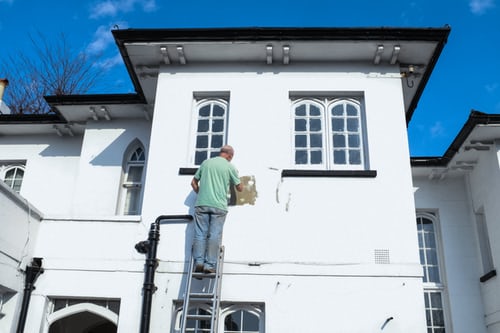 Paint the Walls
Painting is the most budget friendly idea with a huge impact. Start with your walls and see if a color change is really all the kitchen needs.
Bring some samples back from the home improvement store before selecting a color. Look at the samples near your counters and cabinets to make sure they coordinate nicely.
Also, view color samples in different lighting throughout the day to make sure you will like the color both day and night.
Cabinet Makeover
There isn't much that takes the spotlight in a kitchen more than the cabinets. Is it time for new cabinets or do they just need some TLC?
If new ones aren't in the budget, you can make them look new over a weekend. With some sanding, removal of hardware, and a few coats of paint, cabinets can go from dark and dreary to bright and sunny. Have fun with color ideas. Anything goes, including different colors on upper and lower cabinets.
Appliances
When looking for ways to update your kitchen on a dime, appliances are a big investment. However, there are ways around it.
Look for used appliances using your for-sale apps or post on social media what you're looking for and you might score a great deal.
Many big box appliance stores offer open box deals or scratch-and-dent savings on kitchen appliances.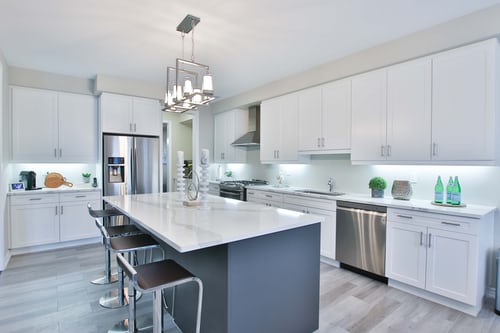 Keep your old appliances if you can to save on cost. But if they really must go, shop around for bargains.
Back Splash
Thanks to YouTube, you can quickly learn how to install a new backsplash in your kitchen. With so many possibilities, this is a great way to give your kitchen a fresh, fun look.
Get creative and make your kitchen your own without breaking the bank.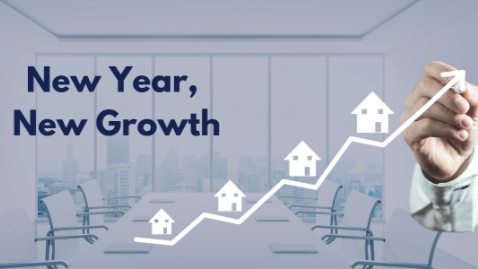 With the past year behind us, it's time to think about what you want to accomplish in the new year. Are you looking to grow beyond your local area? Interested in recruiting top talent? Don't miss out on expert tips for expanding your team, territory, and business offerings - without growing your workload. Download this guide for the ultimate plan to meet all of your business resolutions in 2021!