How to Add Warmth To Your Home For Fall
With the fall and winter months upon us, it's important to make sure your home is cozy and optimized to enjoy the cool weather from indoors. There is nothing more comforting than coming home after a long day to a snug, inviting home. We have compiled some tips and tricks to easily add more warmth to your home for the upcoming season.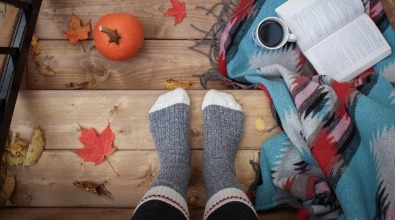 Hang Wooden Wall Art
Wood is a natural element that provides rich, warm tones into a room. A study conducted at InnoRenew concluded that wood elements used in interior design reduced stress responses when compared to rooms without any wooden textures at all. Bringing in natural decor is part of biophilic design- which is the idea that incorporating natural elements into the built environment (ie wood, plants, sunlight) can actually improve overall health.
Lush browns are a fall staple. By incorporating wooden wall art, you'll be bringing this autumnal and warm feeling into your home with one easy decor upgrade. Using
natural photo frames to encapsulate your artwork
will also help ensure that it's hung properly, securing its place on your wall. Especially because humans spend so much time indoors, being able to reconnect with outdoor elements in the home can make people feel more at ease and cozy in their space. Plus, added artwork in your home is a great way to project your own personal style.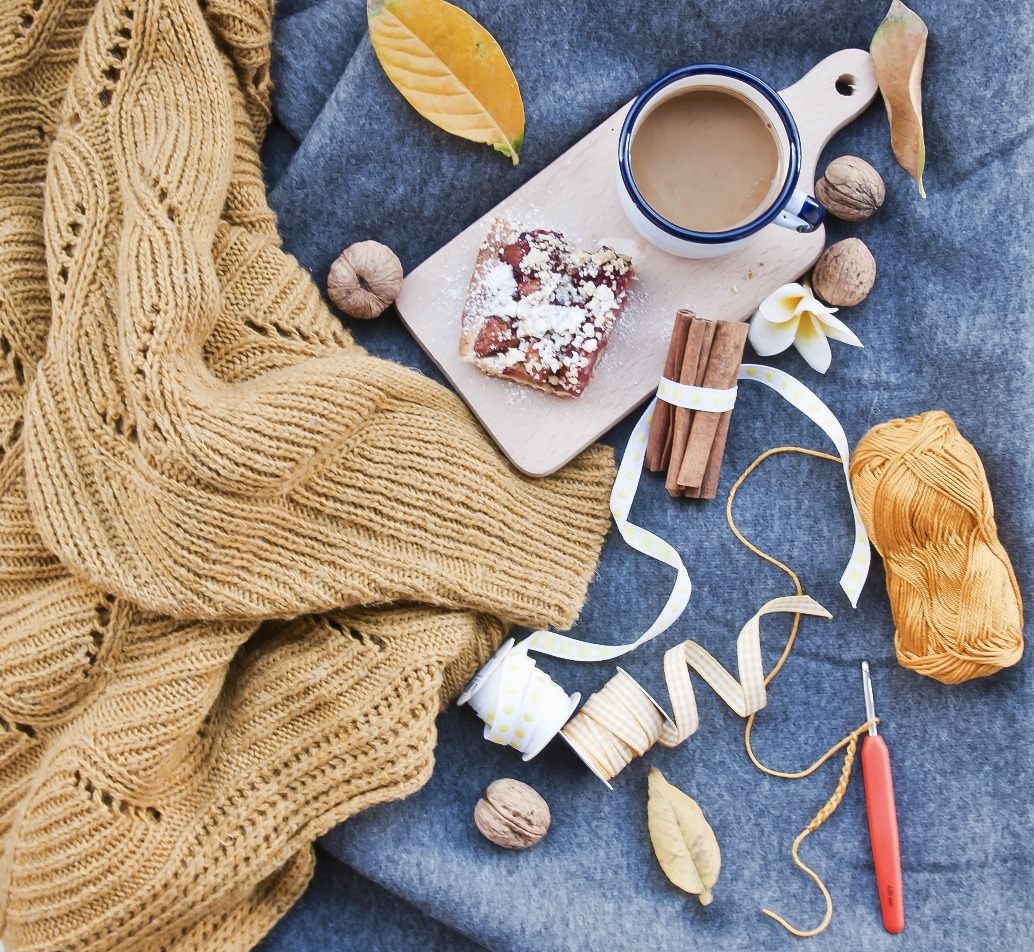 Color Changes
Every season brings new color trends for home design. If you feel your home seems cold or uninviting, you may need to change a room's paint color. For fall, it makes sense that traditional autumn colors are prominent in design styles. Trend reports suggest that deep, creamy yellows such as butterscotch are popular. Combining this tone with soft browns is a great way to spruce up your living space for the upcoming season.
Besides wall coloring, adding fall tones to other elements of your home can create a sense of warmth as well. Creating a fall tablescape in your dining room by adding mini pumpkins and gourds will entice guests who come to visit. Leaf garland can be strung up in the bathroom or kitchen, and swapping out bedroom sheets and comforters for heavier duvets will keep you snug at night.
Lighting
Lighting is an important part of any room. There are three main types of lighting utilized in the home: general, task, and accent. General (or ambient) lighting refers to a comfortable level of brightness, allowing one to see and walk around safely. Chandeliers, ceiling fixtures, and wall-mounted lights fall under the ambient category. Task lighting is illumination that helps you do specific tasks such as reading, cooking, or work. These are usually smaller light sources, such as portable lamps and pendant lighting. The last main lighting style is accent, which helps create visual appeal in a room.
Adding different types of lighting is a good way to enhance and warm up a space, layering lighting can create a wonderful ambiance. With the right amount of each, the rooms in your home will feel extremely cozy. A plus to having all three types in a room is the ability to control each individually, choosing which you'd like on depending on whether or not you're in the room. If you want another fun light source, candles provide the ultimate soft lighting to set the tone for the room.
Layer, Layer, Layer
Nothing says comfort more than layering different textural elements in your home. In a space such as a living room, where you lounge with family, adding a few extra pillows in a soft and plush fabric to your furniture is ideal. Layering some fuzzy blankets on the back of the couch for easy access to warmth will create a relaxing atmosphere.
If you're willing to splurge for fall, investing in a rug to layer on top of a preexisting one will provide a unique style to your area. Layering rugs is an interior design staple that helps enhance a space. On top of adding texture and color to a room, layering rugs can even help lower your heating bill if you're placing them on hardwood floors. Because air has a tendency to pass through wooden flooring, rugs provide a barrier to help keep heat in and cool temperatures out. Figuratively and literally, layering rugs in your home can add warmth. The added texture of another rug will create visual dynamics within your space, enhancing the character of the room overall.
With some easy design and decor tips, your home can be perfect for fall and winter. Since more time is spent indoors during this time of year, it's important to make a cozy house you'll enjoy while cuddling up with loved ones on cool nights.