The Importance of Great Photography for Your Land Property Listing
By Robert Tropp
It's no secret that a successful land listing requires you to present the best photos of your property. Therefore, keep in mind that your online listing is more of a visual presentation than plain marketing text. Having great, quality pictures can make the difference between selling your land fast or it staying on the market for months.
Nowadays, buyers are browsing through the internet to find potential land properties. With property listing websites like Trulia and Zillow, land buyers have a wide range of options for their purchase.
With the use of the internet as a platform for getting a successful land sale, you need to ensure that your land listing outshines others. Read this blog post to know the importance of great photography for your land property listing.
Quality Photos Make a Positive First Impression
In order to make a good first impression, you need to include great images of your property in your listing. Quality pictures can make potential buyers fascinated and excited about your land. There are few effective ways to show the best attributes and make your property stand out among the rest.
Images captured at the perfect season or time of the day help in exhibiting the best qualities of your property.
Great Photos Help Attract Out-of-State Buyers
It's common for remote land buyers to make a purchase of a property they haven't visited. Unlike buying a house, a land buyer doesn't have to visit or inspect the property they are interested in purchasing. Seeing what the land looks like through photos can be sufficient for the buyer to make a decision.
Land buyers will look at factors like price, location, and utilities. They will also put importance on whether the property is suitable for investment or future development. So, making potential buyers interested in buying your land just by looking at photos can make or break the land sale.
Therefore, you should include photos taken from different points of view to ensure that out-of-state buyers feel like they are visiting the property in person.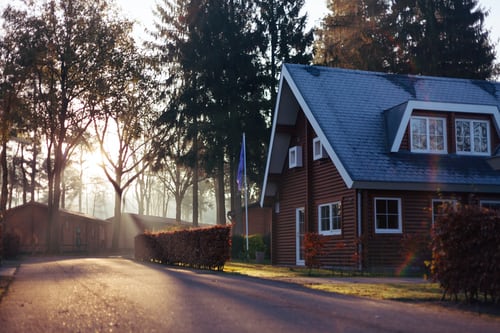 High-Quality Photos Can Boost the Value of the Property
Excellent photos of the property are the biggest asset in online marketing. Typically, on land listing sites, high-quality and well-laid-out images get the most clicks and viewing time.
Moreover, the capability of your listing boosting exposure by grabbing the attention of potential land buyers also increases your chances of receiving advantageous offers.
In contrast to land listings that don't use high-quality photos, excellent pictures can have a positive effect on the perceived value of the land you're selling, especially in the minds of remote buyers.
Excellent Photos Make Your Land Listing Stands Out
Land listing platforms, such as Lands of America and LandWatch, present a lot of property listings that make it fairly easy for your own listing to get pushed under the rug. That's why you should make sure that your land listing stands out above the rest to attract potential buyers in their search for the best real estate property.
Pick a high-quality featured photo of the land you're selling to generate more clicks from prospective land buyers. Make sure it has the perfect composition, lighting, and view. Besides the photos, it's also crucial to provide the location, land type, utilities, and features of the property in your online listing.
Tips for Capturing the Best Real Estate Photos
Here are some tips for real estate photographers who are just starting out and for land sellers who are taking DIY photos of their properties.
Follow the Rule of Thirds in Framing the Shot
Take note of the rule of thirds that professional real estate photographers follow when framing out their shot. This rule means that the land (which is the subject) should compose ⅔ of the photo and the horizon should compose ⅓ of the photo.
Moreover, it's also excellent to utilize property features like trees in framing your shot. You can also highlight the open vista of the land to create a panoramic shot.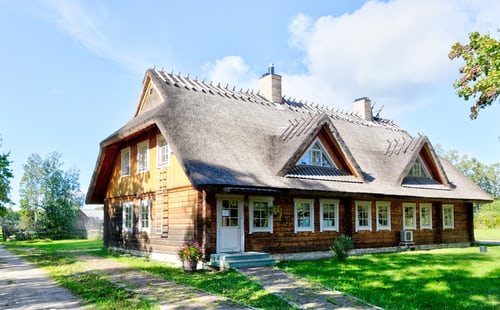 Lighting is the Key
Lighting is crucial to capturing the best photos of your land property. That's why professional photographers often schedule their photoshoots at a certain time of the day.
For instance, when taking photos during the summer season, it's crucial to shoot early in the morning or late afternoon to avoid direct overhead sunlight. Otherwise, you'll make the photos look overexposed or dried out.
Takeaway
High-quality photos are essential to make your land listing photos stand out above the rest. Great pictures of your land property help make a positive first impression and attract buyers to make a purchase.
About the Author
Robert Tropp is a seasoned real estate investor who specializes in small balance real estate with an emphasis on owner financed land properties. Robert has been involved in thousands of real estate transactions as a buyer, seller, and wholesaler.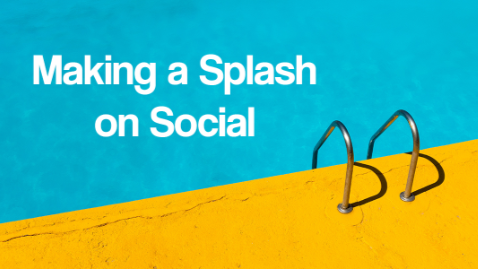 Whether you are new to marketing on social media or a seasoned Instagram influencer giving each new listing a huge boost, the rules and features of each platform are always changing. Ready to dip your toe into the world of social media marketing? This guide covers everything you need to know, whether you're just testing the waters or already flooding your followers' feeds. Download this guide to learn to navigate the sink-or-swim world of social media.