Tips for Increasing Home Marketability with Renovations
By Kayla Keena
There are several ways to enhance your home and raise its value before selling. Following a few renovation tips for increasing home marketability will surely put you on the right track. Tackling a room at a time will allow you to make clear decisions, without an overwhelming laundry list of to-dos.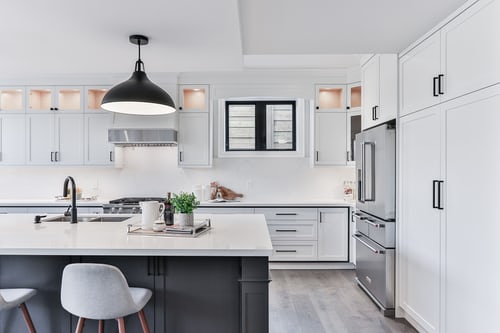 Update Your Kitchen
If you want to increase the value of your home, updating your kitchen should be at the top of the list. You don't have to spend money redoing everything, but new stainless steel or black appliances can make a huge difference. Consider changing the wall and cabinetry colors, except if you have wood cabinetry. Some buyers love the wood look, and if not, it's easy enough for them to adjust the color later. Avoid funky and bold coloring, since it can potentially
be a turnoff for buyers. Be sure to keep it simple and clean-looking. A complete redo of your kitchen isn't always necessary, but the space should draw positive attention and be up to date with current trends.
Ditch the Carpet
Carpeting feels nice under our feet, but it can be unsanitary and unappealing. Carpets contain dust, allergens, bacteria, and more, which can turn away potential buyers. Consider installing hardwood, laminate, or vinyl planking instead. This will not only give the rooms in your house a completely new look, but also open up the space and make cleaning the floors less tedious.
If you already have hardwood flooring, check on the condition of your flooring and identify areas of faded finish. Years of wear and tear, paired with spills from children and pets, can leave areas of the floor looking less than ideal. Refinishing is a simple fix. Once you've sanded, check for damaged planks that may need replacing before adding your new stain.
Cleanliness
When your home is on the market, keeping it clean is necessary. Potential buyers need to be able to imagine themselves and their families living in the space. If it's dirty or messy, you may be hindering your home's salability. Keep up with your cleaning routines during the selling process and avoid clutter. This is the perfect time to purge unnecessary items before your move. It also gives buyers the freedom to explore the home with less restrictions.
Practicing organization, upholding cleaning regimens, and maintaining clutter-free spaces will make surprise visits from real estate agents and buyers less stressful.
The list of various ways you can increase home marketability with renovations is endless. Use your imagination, and enter your home as a potential buyer. Take note of what features of the home deter you, or what features you see as assets. A real estate agent can always lend useful suggestions to help you generate interest from buyers. However, when choosing the necessary updates, try to be objective and provide a blank slate. This way, potential buyers can imagine themselves in your home.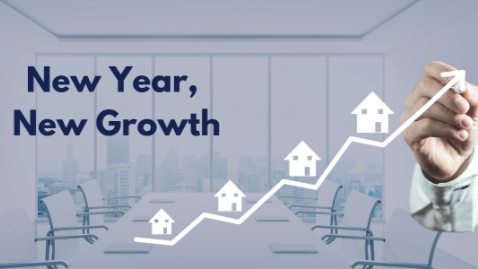 With the past year behind us, it's time to think about what you want to accomplish in the new year. Are you looking to grow beyond your local area? Interested in recruiting top talent? Don't miss out on expert tips for expanding your team, territory, and business offerings - without growing your workload. Download this guide for the ultimate plan to meet all of your business resolutions in 2021!