New Feature: Your Listings on Nextdoor
We're always looking to do more for our members, which is why we're excited to announce our members' listings will now syndicate to Nextdoor. We've put together everything you need to know to get started.
What is Nextdoor?
In their own words, Nextdoor is your local hub to connect and share with the neighborhood. It's where communities come together to keep a local shopkeeper in business. Where neighbors exchange recommendations for babysitters, plans for local events, and tips about what to order at that new cafe down the street. Where local agencies connect with neighbors in need.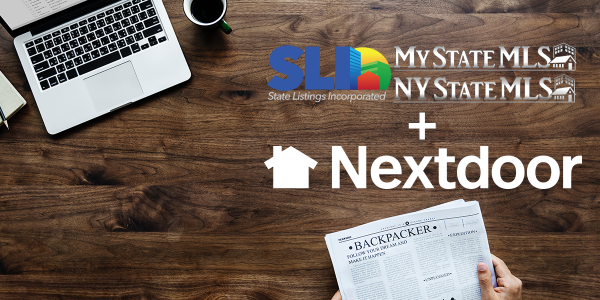 In short, Nextdoor is a social networking site for neighborhoods, where residents can share tips, organize together, and reach out for help. And now, they can also find your listings!
Why Should Your Listings be on Nextdoor?
You may be thinking, If this is a neighborhood social network, why would I want people who already live there to see my listings? The easiest answer is - word of mouth. Nextdoor users are looking for a local community, which means they're invested in who lives nearby. If they're not looking for a new home for themselves, they likely know someone who is! Having a direct recommendation from a neighborhood resident means leads you receive from Nextdoor may be more invested and ready to buy.
How to Get Your Listings on Nextdoor
Syndication to Nextdoor is already live! It only takes a few steps to start sending your listings.
1. Sign Into ListHub
You'll need a ListHub account to do this. It's totally free - just make sure you use the same email for your ListHub account as you use for the MLS to ensure your listings syndicate properly.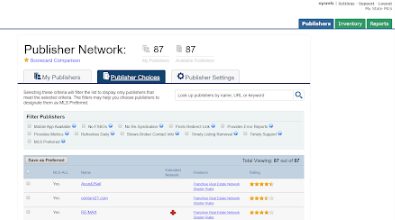 2. Review Publishers
Click on the Publishers tab at the top of the page to review ListHub's Publisher Network.
3. Select Nextdoor
Scroll down the list of publishers to find Nextdoor, then check the box to the left. While you're here, you can review all the other publishers your listings are syndicating to through ListHub!
Within 24-48 hours, any listings you select Nextdoor syndication for in the MLS will begin syndicating. Happy posting!